Youth Ambassadors
Youth ambassadors are schoolchildren and university students who are interested in healthful lifestyles, volunteering and contributing to the development of blood donorship in Estonia.
The ambassadors help get the word out and distribute information materials at events, organize donor drives, hand out keepsakes and run prize drawings in summer blood donation tents, etc. The activities of the ambassadors is coordinated and supported by a contact person from the Blood Centre.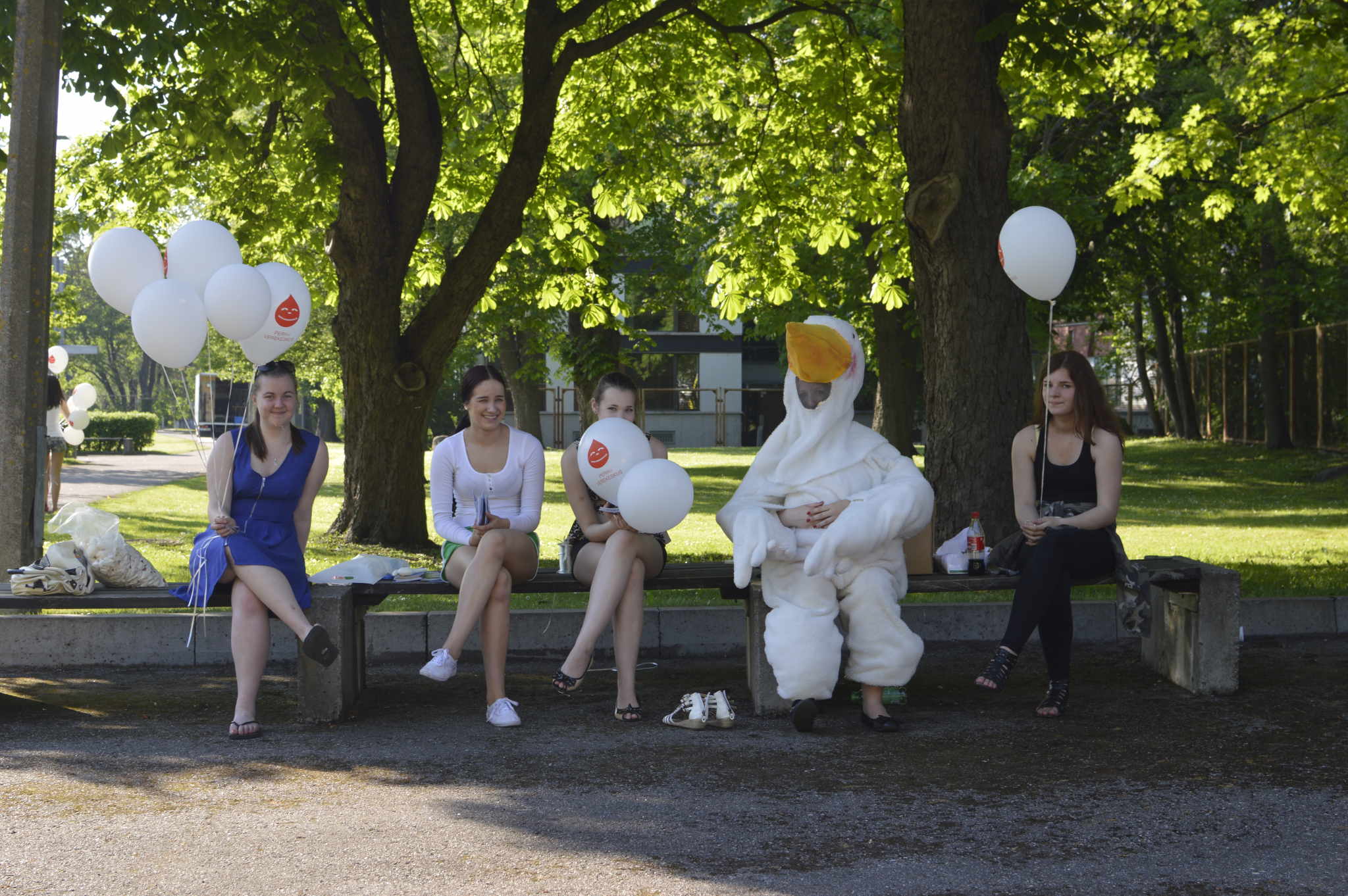 Good youth ambassadors have emerged in Tallinn, Rapla, Rakvere, Keila, Haapsalu and Narva. All young people can become ambassadors through their schools if they are interested in blood donorship, volunteering and healthy lifestyles.
More information
Ülo Lomp
Donorship development director
617 3006; 533 65 943
Ylo.Lomp@regionaalhaigla.ee