Blood Centre's anniversary conference treats problems in the vein-to-vein supply chain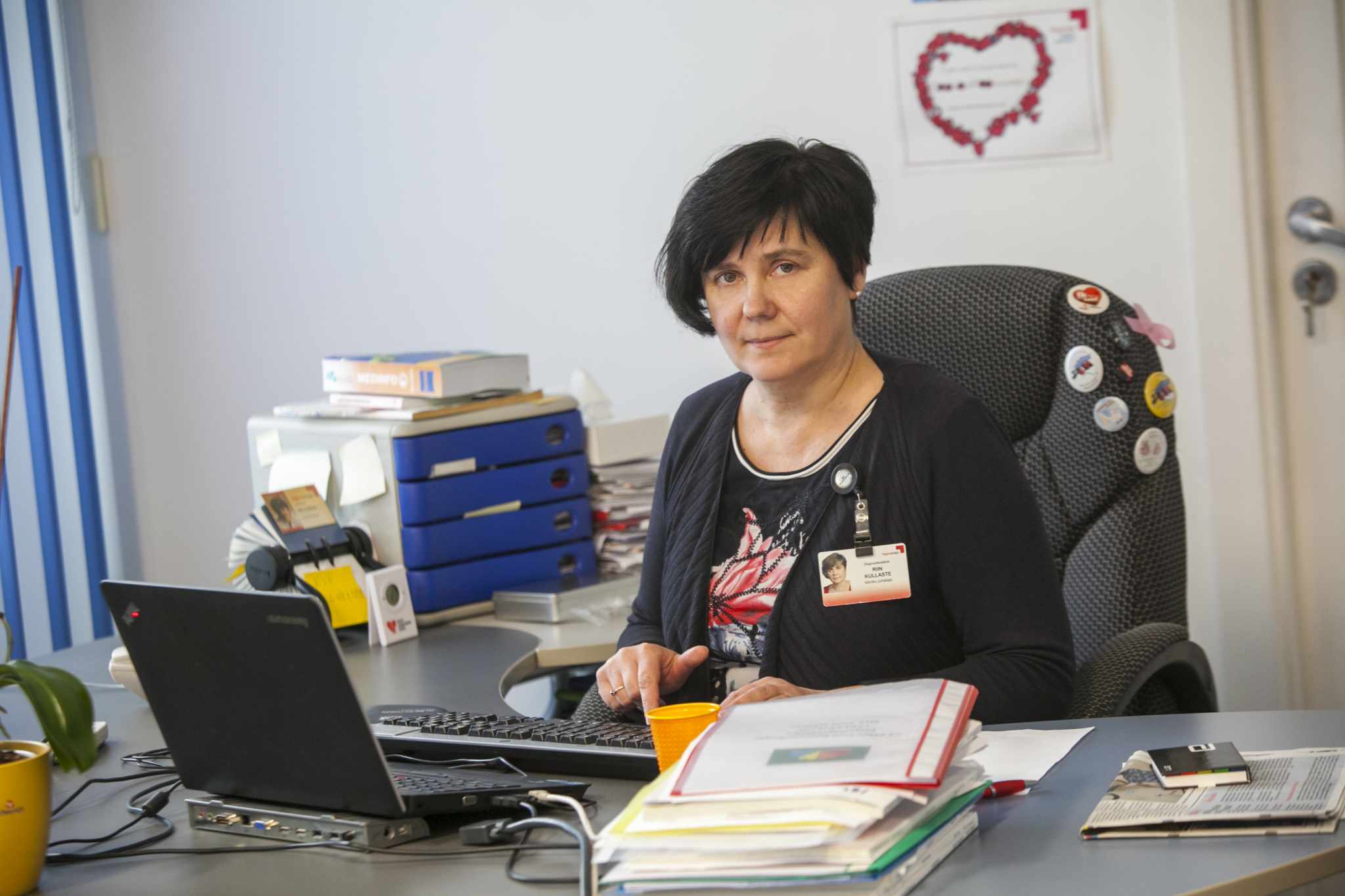 To mark the 75th anniversary of blood donorship and blood transfusions in Estonia, the North Estonia Medical Centre's Blood Centre will hold a conference, Vein to Vein, in the conference hall of the hospital's E-Block (J. Sütiste tee 21) on Friday, 11 November 2016.
Blood Centre director Dr. Riin Kullaste said despite the institution's distinguished age, the 75-year-old Blood Centre is productive and open to change as an organization, adding that the anniversary was a good opportunity to invite together people who in one or another way work with donors, processing, testing and use of donor blood – that is, blood transfusions. "This edition of the conference will deal with problems in the vein-to-vein supply chain as we, the professionals working in different links of the chain, see them on a daily basis. The conference programme is quite varied, but expresses well the landscape and the reality we're travelling in. Our goal is safe and effective blood transfusions, and openness and involving many parties is of determining importance to achieving that goal."
Donor health – including the immediate and long-term effects of blood donorship – plays a very important part in the activity of the Blood Centre. At the conference, we will be raising the question of whether we need to improve the process and if so, what would be the best way to do so. Dr Riin Kullaste says: "The Blood Centre has received signals that not all general practitioners think highly of blood donorship, so we've conducted a little survey among GPs and invited a specialist from our Dutch counterpart to shed some light on the topic. In the Netherlands, much attention is devoted to this aspect and a special research group has been formed; the lecturer at our conference, Katja van den Hurk, is a member of that group."
The conference will also discuss the topic of selection of donors and blood transfusion safety, which has received much coverage worldwide. Unfortunately, not everyone is eligible to give blood, and this has raised many questions: Are the restrictions justified? Is the right to give blood more important than the right to receive a safe transfusion? How safe is Estonian donor blood? Estonia's neighbours to the north have introduced significant changes in recent years to the question of selection of donors, and conference participants will be hearing about their experiences from Finnish Red Cross Blood Service specialist Johanna Castren. A representative of the organization that oversees blood services in Estonia, Triin Suvi of the State Agency of Medicines, will talk about data on Estonian donors.
Information systems play an important part in the functioning of the Blood Centre. Dr Kullaste notes: "After 20 years of successful development, we have stalled and a key leap forward – a unified register of donors and transfusions – has unfortunately not been taken. There is a very great need for such a register, though." At the conference, we will ask whether it will stay like this or if Estonia's famed public electronic services will also enjoy success in the field of donorship. That topic will be explored by Tiina Drell from the Ministry of Social Affairs and information system developer Kaja Hanstein from Gennet Lab.
In addition to problems, there is also much to cheer. We've attained a new level in studying donor blood, with red blood cell molecular diagnostics opening new avenues. Are we capable of using them and working with the new information? Dr Ulvi-Kaire Kongo from the Blood Centre's reference laboratory will share her thoughts and experiences on the subject with conference participants.
Transfusion topics will be dealt with toward the end of the conference. Regarding this topic, Dr Kullaste explains: "Use of products made from donor blood has been a focus for years. How evidence-based are our decisions in ordering transfusions for patients? There haven't been a large number of randomized controlled trials, and to a large part the decisions tend to be experience-based. In England, on the other hand, there are long traditions of research into transfusion practices. Our conference lecturer Simon Stanworth has taken part in this cooperation and will sum up the situation with best practices."
Dr. Kadri Rohtla of the Medical Centre's blood office will talk about an area of concern, the blood transfusion treatment guidelines. Riin Kullaste explains: "The transfusion guidelines in Estonia are now upwards of 10 years old and are badly in need of an update. Unfortunately, it's suddenly become clear that our guidelines are not in line with the Estonian Health Insurance Fund's strategy for preparing guidelines, and thus the blood services have to find their own resources for this. Hence our question – is the transfusion treatment that is in widespread use for close to 85,000 various blood products a year only the concern of the blood services, and how we should proceed in this?"
Over 200 people are registered for the "Vein to Vein" conference. All blood service personnel will be participating at the conference, so the Blood Centre and DoonoriFoorum donation location will be closed on Friday, 11 November. Donors will be welcomed again starting Monday, 14 November.