Donor tents now in Keila!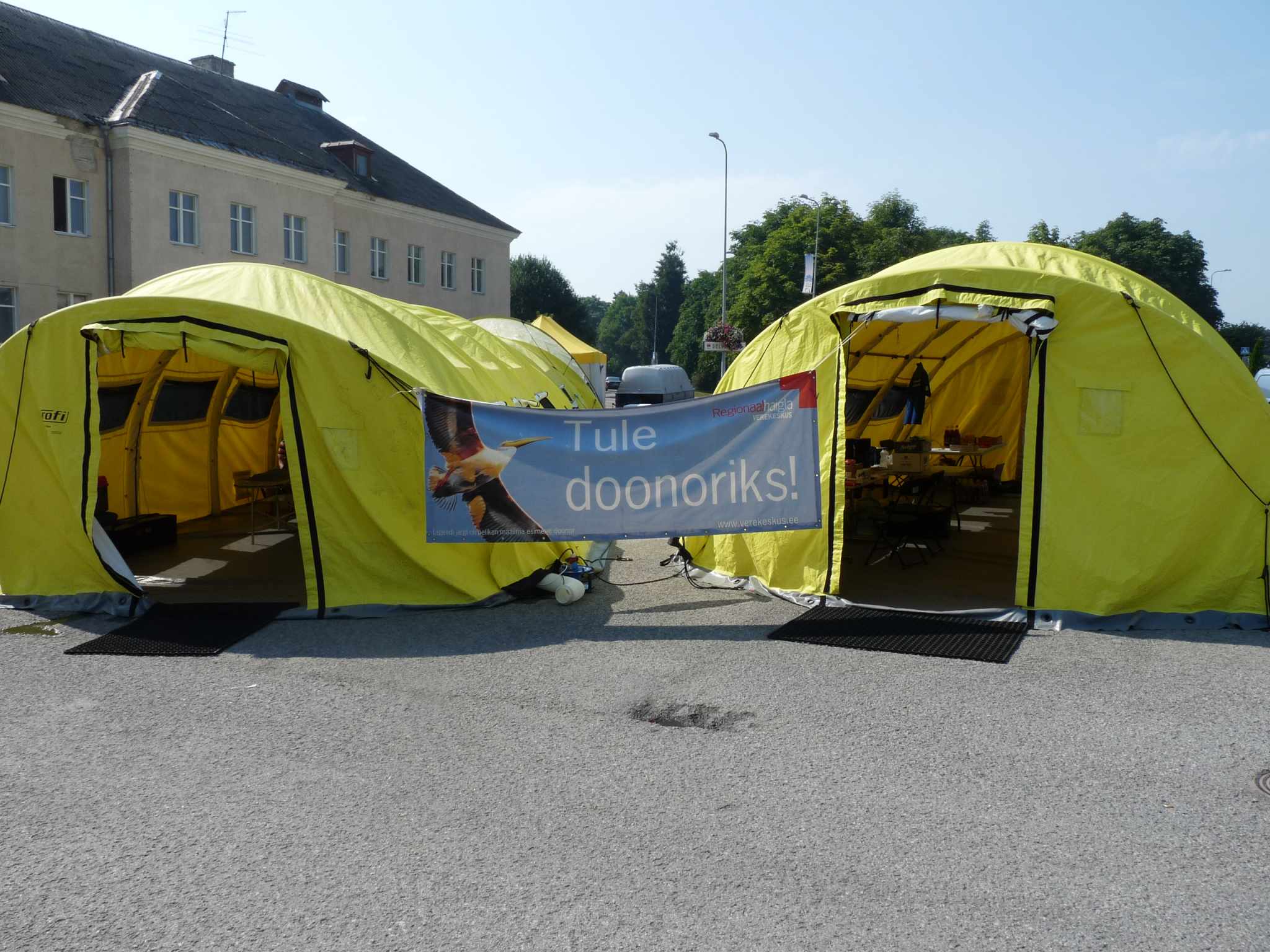 The North Estonia Medical Centre's Blood Centre invites the public to the tents next to Keila's Cultural Centre to make blood donations on 6 and 7 July from 12-18 and on 8 July from 11-17. 
"The donor tent tour that started in Haapsalu and then went to Rakvere, continues now in Keila. Judging from earlier experience, we expect many to come in from Keila and its surrounding communities," said Ülo Lomp, the Blood Centre's development director and initiator of the donor tents project. He added: "We are very glad to invite everyone who cares about themselves and others to give blood in our cheerful yellow-coloured tents. There's always a pleasant atmosphere, great prize drawings are held and entertainment is provided by the mascot, Dona the Pelican. All people in Keila who are in good health and want to do some good are very welcome!"
On the two days during which the Keila donor tents operated in late August last summer, some 288 people gave blood, of whom 42 were donating for the first time. A total of 130 litres of valuable blood was collected.