Ädu-Krõõt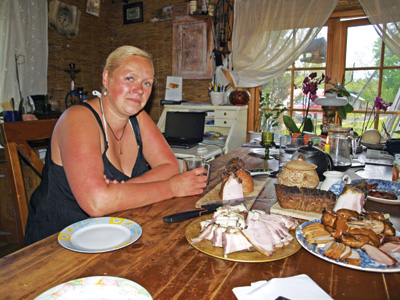 Ädu-Krõõt's cheeks are rosy and you can see her radiance from a distance.Yet on two occasions she lost a life-threatening amount of blood, she has had seven gynaecological operations and given birth to three healthy children. On two occasions, donor blood has saved her life.
She needed blood for the first time at age 20, when she had a miscarriage in her second pregnancy. She survived because a large part of her blood was replaced due to the risk of sepsis. The second time she hovered between life and death was while five months pregnant with her third child – she developed an intestinal blockage."It was indescribable pain in my stomach. Luckily I got the blood I needed and everything went well, and my child survived. I am sure to celebrate my birthdays because I know when I got a new lease on life," says Ädu-Krõõt. She's very thankful to the people who saved her life and the Blood Centre staff.
Ädu-Krõõt's story was written by Kirsti Vainküla for Õhtuleht evening paper.