14 June is World Blood Donor Day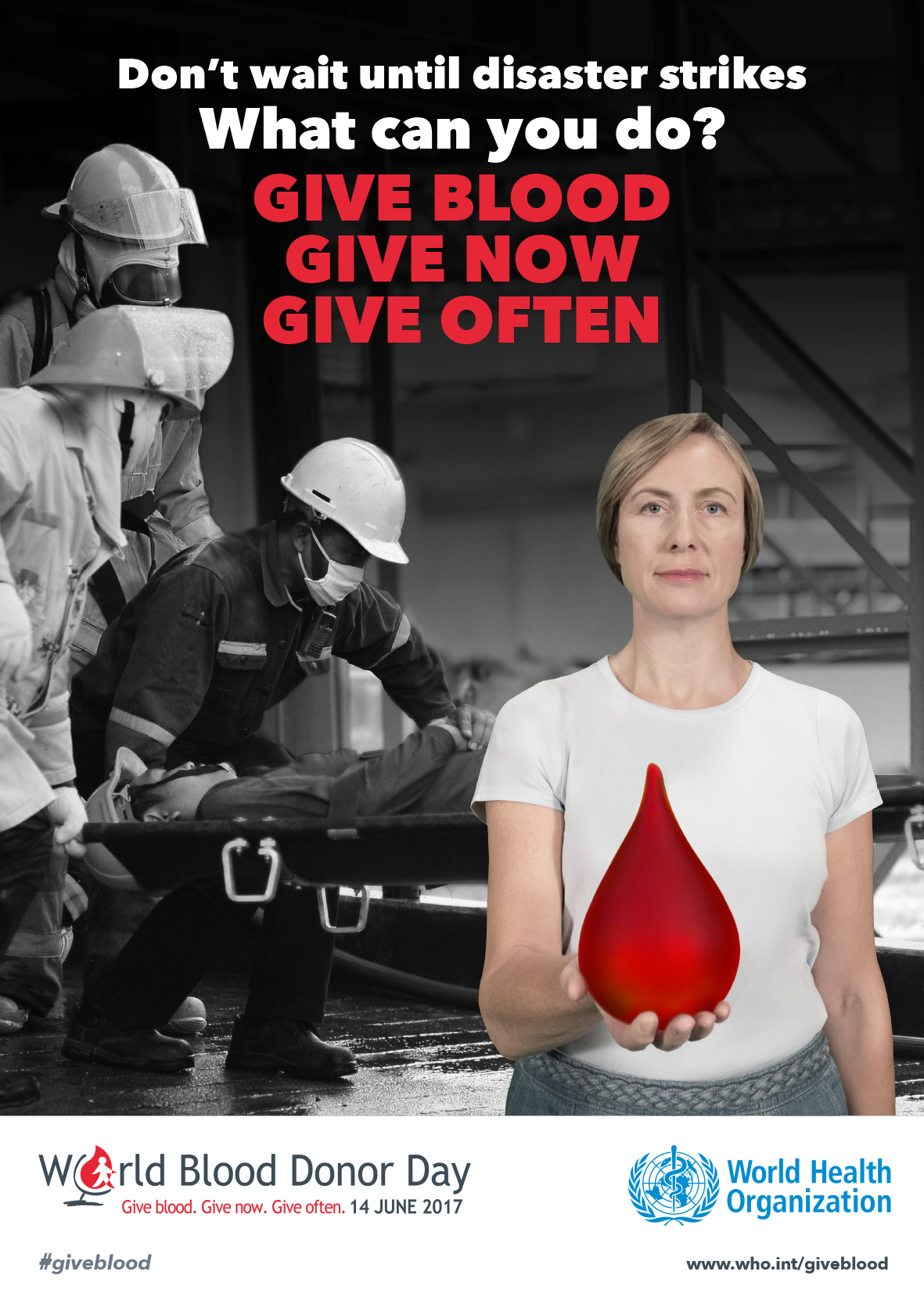 14 June is World Blood Donor Day, celebrated this year under the slogan "Don't Wait until Disaster Strikes! What Can You Do? Give blood. Give now. Give often." The event is also being held to thank all voluntary unpaid donors.
With this year's campaign, the WHO focuses on crisis or emergency situations, which sadly have come to include terrorist attacks. When mass casualty events or accidents take place, the response of many people is: What can I do to help the victims? One option is to donate blood. Regular blood donations make sure that there are sufficient blood supplies to be able to help victims quickly and efficiently during emergencies.
The Blood Centre's head of production department and senior doctor Erna Saarniit explains: "Whether there is sufficient safe blood for all patients in need of a blood transfusion depends first and foremost on people for whom donating blood is important and part of a healthy lifestyle." She adds: "It is heart-warming to see that in response to crisis situations kind people want to give blood – and this is worthwhile indeed, but the greatest help to us is donors who regularly come in to give blood. This ensures that we have an adequate supply of blood, gives us a measure of security and helps us be prepared both in times of peace as well as in times of adversity."
Those who regularly give blood undergo check-ups each time and their health indicators are monitored. What is more, this ensures dynamic assessment of lab tests results. Health indicators of regular donors are checked on an ongoing basis and the pathogen safety of their blood is close to the maximum level, an important requirement for preparing blood components for children. Regular donors are also welcome to undergo apheresis procedures to donate thrombocytes and plasma.
The act of giving blood is a donor's priceless gift to patients. Every donation helps at least three patients. Donated blood is most often used for treating patients with cancer and during challenging operations as well as for anaemia, severe traumas and various other diseases and in obstetrics for life-threatening bleeding. In Estonia, some 18,000 blood transfusions are made in hospitals annually. For men, the minimum amount of time between donations is 60 days, although in the case of women 90 days is recommended.
As usual, donors who give blood at the Blood Centre have the opportunity to forego a symbolic gift in favour of a donation card. This year, the cards collected from donors are used to present children from 46 disadvantaged families in the municipality of Järvakandi on World Blood Donor Day with goodie bags containing chocolates and honey.
Dr. Erna Saarniit forwards a greeting in the name of the Blood Centre's staff: "We would like to thank our exceptional, absolutely lovable donors and we wish you all strength and energy in helping those in need. Happy World Blood Donor Day!"
For more information, visit http://www.who.int/campaigns/world-blood-donor-day/2017/event/en/