The Blood Centre to recognise donors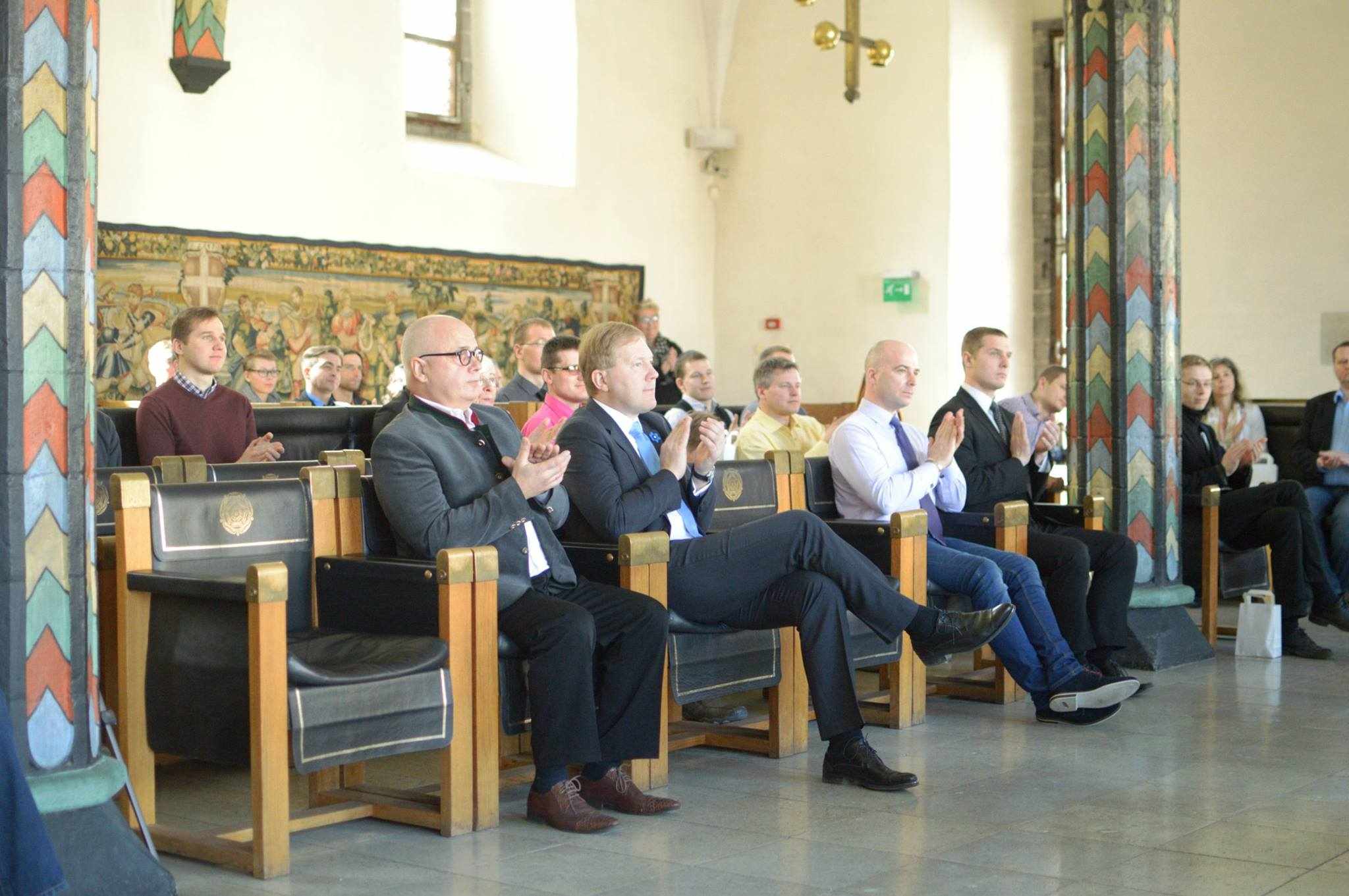 At midday on 27th February, the Blood Centre of the North Estonia Medical Centre will recognise exemplary blood donors from the capital of Estonia and from Harju County at an appreciation event held in the Tallinn Town Hall. Eiki Nestor, Chairman of the Parliament, will be at the awards event to address donors. The youth choir Hellas will also perform at the reception.
Each year, the awards event highlights a different subgroup of donors. "This year, we want to express our gratitude to donors of 0 rhesus negative blood because they are asked to donate blood more often than any other group," said Dr. Riin Kullaste, Head of the Blood Centre of the North Estonia Medical Centre. She explained further: "Only 4.3% of Estonia's population have the 0 rhesus negative blood type, and its erythrocytes can be transfused to people of all other blood types, especially in critical situations where there is not enough time to determine the patient's blood type.
Recently, demand for blood products based on 0 rhesus negative blood has increased significantly at the hospital. "That is why we have put out a continuous call for 0 rhesus negative donations and people with this blood type have been called upon to make blood donations a lot more often than those from other groups. We would really like to recognise donors who were ready to put their daily lives on hold after receiving a 'help' phone call from us. Taking into account our busy lifestyles, these donors have done a great service," said Dr. Kullaste.
Traditionally, on the same day, the Blood Centre recognises the local government, which has been most active in promoting blood donation, with an award – the Great Donor Cup. This year the award goes to the rural municipality of Rapla. Ilvi Pere, Mayor of Rapla rural municipality, will be present at the event to receive the award.
"The rural municipality of Rapla is our long-time active partner in promoting blood donation.  The local Cultural Centre has always provided our field team collecting donations with an excellent setting for the task and we have been assisted in every possible way when holding our donor tent events every summer. There, we have always been welcomed by helpful people, active volunteers, members of the Estonian Defence League and Red Cross workers, as well as active youth in schools," said Ülo Lomp, Donorship Development Director of the Blood Centre, explaining the choice for this year's award winner.
Last year, it was the town of Keila that received the Great Donor Cup award and in recent years, Haapsalu, Narva, Paide and Rakvere have also been recognised by the Blood Centre.
In March, the Blood Centre of the North Estonia Medical Centre will also hand over 56 gift bags to the rural municipality for families who are struggling financially. Instead of accepting small, symbolic gifts, donors may choose to use a donation card to forgo them for the benefit of families who are struggling financially. A couple of times a year the Blood Centre hands gift bundles containing sweets over to rural municipalities of different regions.
"We are sincerely happy to see that in addition to making blood donations, so many donors are willing to help fellow Estonians out in other ways as well," said Ülo Lomp. "We hope that these gift bags of sweets bring much joy to children in Rapla County and we would like to thank all donors who decided to fill out a donation card."
The tradition was started in 2012 in the rural municipality of Kullamaa, and gifts have been also provided for children from the municipalities of Hiiumaa, Saaremaa, Jõelähtme, Tamsalu, Lihula, Märjamaa and Türi.
Programme
12:00  Musical presentation by youth choir Hellas
12:15  Opening remarks by Riin Kullaste, Head of the Blood Centre of the North Estonia Medical          Centre
12:20  Donors addressed by Eiki Nestor, Chairman of the Parliament
12:30  Musical presentation
12:40  Presenting Rapla rural municipality with the Great Donor Cup award
12:45  Donors addressed by Ilvi Pere, Mayor of Rapla rural municipality
12:50  Youth choir Hellas
13:00  Coffee and snacks served
14:00  End of the reception